Back to jobs
Business Development Director – Advertising Solutions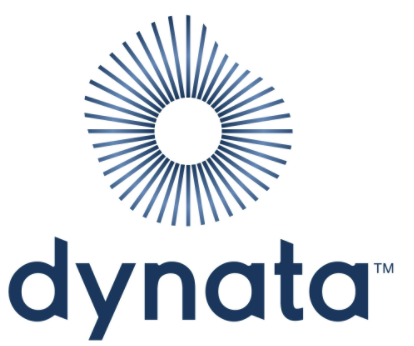 | | |
| --- | --- |
| Location | London |
| Agency | Dynata |
| Type | Permanent |
| Closing date | June 1st |
Company Overview
Dynata are the world's leading digital data collection company. As market leader we are uniquely positioned as a single source solution for digital market research projects and ad measurement. Supported by cutting edge technology and the largest, highest quality opted-in research panels we bring the voice of the individual to the entire marketing spectrum, from market research to marketing and advertising. Dynata serves nearly 6,000 market research agencies, media and advertising agencies, consulting & investment firms and healthcare and corporate customers in the Americas, Europe, and Asia-Pacific.
Position Summary
The purpose of this new role is to be a sales leader in the Dynata Ad Solutions division. The Ad Solutions group provides integrated ad effectiveness and cross media solutions to Dynata clients. The division combines Dynata panel survey data with cross screen measurement tools to provide a unified and holistic view of the consumer and the effectiveness of advertising on all platforms.
As a Business Development Director within the Dynata Ad Solutions Division you will be responsible for selling new and differentiated products to clients including media agencies, publishers, platforms, advertisers and creative agencies. The ideal candidate will be self-motivated, creative minded, entrepreneurial, and enjoy working within a team dynamic. We are looking for a sales professional with proven business development/ account management skills, and a track record of working with cross-functional teams.
The focus of the position will be to sell our advertising research, insights and integrated data solutions, including digital and cross media ad effectiveness, creative testing and audience activation. An ideal fit would be someone with ad campaign measurement or behavioral research experience, and/or someone working in the digital media industry who has spent considerable time helping clients measure their marketing activities (agency/media-company).
Responsibilities of the position will include:
Sell the advertising solutions suite of products including brand lift, audience activation and creative testing solutions.
Build and manage a sales pipeline to enable achievement of sales goals.
Work with the ad solutions team to improve product positioning and messaging.
Work closely with our operations and research teams to ensure successful delivery of projects.
Closely collaborate with the account management team to ensure client needs are being met.
Skills Required
Hands-on approach - not afraid to deal with all aspects of client service (sales, strategy, ops, marketing, product development, recruitment etc.)
Knowledge and field sales experience with digital measurement products and services (e.g., brand lift/campaign effectiveness studies, creative/copy testing solutions)
Creative thinker in the digital space and shows a willingness to stay attuned to the latest industry trends to ensure continued support for current and future clients
Minimum of bachelor's degree and 8+ years professional experience, or advanced degree and 5+ years of professional experience
High level of commercial awareness - identifying opportunities and being prescriptive with solutions, tailoring a measurement or research plan, and negotiating and closing sales.
Proven ability to deliver consistent results against financial targets
High personal drive and ability to collaborate with internal and external stakeholders
Strong communication, presentation, and time management skills
Desirable Skills
Evidence of comprehending and communicating complex solutions
Understanding of market research, consumer privacy issues and emerging trends
A high intellect individual who combines proven sales ability with analytical excellence, superior communication skills (presentation and written) and an ability to build strong client relationships.
Highly organized but flexible with the ability to work in a fast-paced environment
Apply now