Back to jobs
Senior Sales Director – Ad Solutions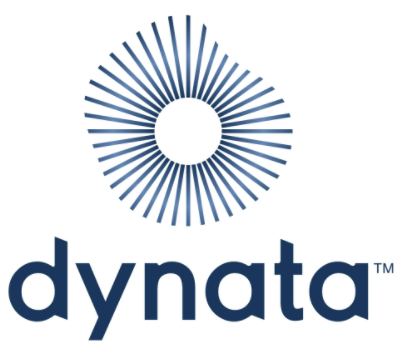 | | |
| --- | --- |
| Location | London |
| Agency | Dynata |
| Type | Permanent |
| Closing date | June 1st |
Company Overview
Dynata are the world's leading digital data collection company. As market leader we are uniquely positioned as a single source solution for digital market research projects and ad measurement. Supported by cutting edge technology and the largest, highest quality opted-in research panels we bring the voice of the individual to the entire marketing spectrum, from market research to marketing and advertising. Dynata serves nearly 6,000 market research agencies, media and advertising agencies, consulting & investment firms and healthcare and corporate customers in the Americas, Europe, and Asia-Pacific.
Position Summary
Dynata is looking for an ambitious, experienced sales director to join our Advertising Solutions Division. You will be working alongside our professional commercial EMEA Sales Team across a broad range of clients including brands, advertising agencies and market research agencies to create business opportunities and generate growth of Dynata's creative testing solution.
You will be the subject matter expert for creative testing within the sales team and the face of Dynata to the marketplace. You will need to be the "expert" in the room as it relates to creative testing and lead sales training sessions in addition to building client relationships and managing a sales pipeline.
The role will require you to both sell directly to clients as well as through the EMEA sales team. A key component of the job will to be work collaboratively with other sales teams and devise strategies to sell in the creative testing solution to the client base.
We are looking for candidates who are passionate about advertising and creative testing and want to share Dynata's solution with clients. Candidates should be well versed in all types of creative testing solutions, familiar with digital media measurement. A consultative approach will be key for winning the hearts and minds of our prospects and existing clients. You will work well with others and combine positive energy levels with strong results.
Responsibilities of the position will include:
Drive sales of Dynata's creative testing solution and other advertising products including digital/cross media campaign measurement and connected data services.
Demonstrate subject matter expertise in the areas of creative testing and knowledge of the ad technology space in EMEA.
Partner with Account Leads to bring Dynata's creative testing solution to clients in compelling ways
Devise strategies for Account leads to bring the creative testing solution to their clients.
Build and manage a sales pipeline to enable achievement of sales goals
Working with a small team of Account Managers to assess feasibility of research projects and provide quotations/proposals
Track and forecasting financial performance
Solve problems quickly and efficiently with positive outcomes
Work closely with our operations and research teams to ensure successful delivery of projects.
Skills Required
A high intellect individual who combines proven sales ability with analytical excellence, superior communication skills (presentation and written) and an ability to build strong client relationships
Evidence of selling solutions to clients in the advertising research measurement/market research space
Hands-on approach - not afraid to deal with all aspects of client service (sales, strategy, ops)
High level of commercial awareness - identifying opportunities and being prescriptive with solutions
Proven ability to deliver consistent results against financial targets
Highly organized but flexible with the ability to work in a fast-paced environment under tight deadlines with demanding quality requirements.
Apply now