Back to jobs
Audience Research Manager (Audience Measurement)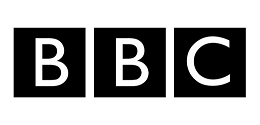 | | |
| --- | --- |
| Location | Broadcast Centre, London |
| Agency | BBC |
| Type | Permanent |
| Closing date | July 26th |
Job Introduction
The BBC is seeking a permanent Audience Research Manager to be part of our Audience Measurement Team in London.
This team specialises in the measurement of audiences across all platforms, mostly based on panel and sample research. We work with the wider industry to define best practice in terms of measuring audience size and also manage the BBC's industry contracts (BARB, RAJAR and UKOM). In addition, we are responsible for bespoke continuous research contracts which capture audience perceptions of quality (Pulse and YouthBeat) and cross media consumption (Compass).
Role Responsibility
This role will focus on the further development, management and reporting of Compass and the management of our industry contracts with BARB and UKOM. It will help guarantee the continuing quality and accuracy of the data that is being collected and the insights that are being generated by it. And it will support the wider Audience team to build trust in the data, helping with use cases and be the go to person on key data sources.
BARB provides the TV industry currency as UKOM does for online. The Compass tool focuses on audience behaviour across our platforms. All these tools rely heavily on complex recruitment and panel and data measurement set-ups. The results are delivered in rich and equally complex data bases. The fieldwork is mostly run by expert market research agencies. But the BBC needs to add methodological and statistical experience to the projects in their further development.
As such experience in setting up and running tracking studies, managing research agencies and a high level of comfort with quantitative research, methodologies and statistics are key skills for this role. A key element is to help manage the metadata that feed into Compass, BARB, UKOM and our other research tools. The role requires a good attention for detail and an eye for data (and possible issues in the data).
The role will also involve working on data integration projects between our Compass and additional data sources we want to link up (those are both bespoke data and 3rd party data sources). Experience in project management, managing complex data sets, managing research agencies and a high level of comfort doing this are key additional skills for this role.
The Ideal Candidate
In terms of the skills we're after, ideally you'd have experience of:
Co-designing and co-managing complex research set-ups
Designing samples set-ups and questionnaires
Working with advanced statistics
Project management, data analysis, processes
Problem solving and being able to manage complex data sources and metadata
Embracing technical challenges, working closely together with technical teams
Building effective relationships with agencies and internal stakeholders
BARB, UKOM or other industry trackers
Working with analytics/census/1st party data
All of the work is linked to complex data sources, complex data integration models within a complex metadata set-up at the BBC. So the person in the role will need to be comfortable in dealing with this complexity and create a simpler set-up where possible. The person has the ability to build a bridge between technical teams and non-technical teams and creates strong relationships with our technical teams internally. Finally, the role will also involve frequent contact with outside (market research) agencies and industry bodies.
Package Description
Band: D
Contract Type: Permanent
Location: London - Broadcast Centre
We're happy to discuss flexible working. Please indicate your choice under the flexible working question in the application. There is no obligation to raise this at the application stage but if you wish to do so, you are welcome to. Flexible working will be part of the discussion at offer stage.
Excellent career progression – the BBC offers great opportunities for employees to seek new challenges and work in different areas of the organisation.
Unrivalled training and development opportunities – our in-house Academy hosts a wide range of internal and external courses and certification.
Benefits- We offer a competitive salary package, a flexible 35-hour working week for work-life balance and 26 days (1 of which is a corporation day) with the option to buy an extra 5 days, a defined pension scheme and discounted dental, health care, gym and much more.
About the Company
We don't focus simply on what we do – we also care how we do it. Our values and the way we behave are important to us. Please make sure you've read about our values and behaviours in the document attached below.
Diversity matters at the BBC. We have a working environment where we value and respect every individual's unique contribution, enabling all of our employees to thrive and achieve their full potential.
We want to attract the broadest range of talented people to be part of the BBC – whether that's to contribute to our programming or our wide range of non-production roles. The more diverse our workforce, the better able we are to respond to and reflect our audiences in all their diversity.
We are committed to equality of opportunity and welcome applications from individuals, regardless of age, gender, ethnicity, disability, sexual orientation, gender identity, socio-economic background, religion and/or belief. We will consider flexible working requests for all roles, unless operational requirements prevent otherwise.
To find out more about Diversity and Inclusion at the BBC, please click here
Apply now