Back to jobs
Senior Insight Executive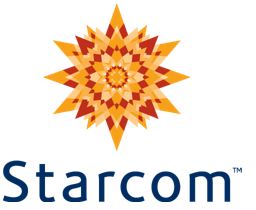 | | |
| --- | --- |
| Location | London, White City |
| Agency | Starcom |
| Type | Permanent |
| Closing date | April 5th |
Position Title: Senior Insight Executive
Division: Starcom
Location: London, White City
This role is key to Starcom's offering as a strategic and insight led communications planning agency. Starcom is a world-renowned media communications agency that architects connected human experiences to create value through precision marketing, content and technology solutions. With more than 5,000 employees worldwide, Starcom partners with the world's leading marketers and new establishment brands, including in the UK: P&G, Samsung, Visa, Fiat Chrysler and more.
Working across a range of UK & Global Network clients, the Senior Insight Executive is part of the team which delivers inspiring actionable insight in the form of consultancy, recommendations and research project delivery. You will quickly become an expert on our research tools and develop your research skills through both on the job training and specialist training where necessary. You will play a key role in delivering value to planners and clients through your application of the tools, as well as developing insight from both primary and desk research.
The successful candidate will contribute in shaping a truly unique agency through the creation of data-orientated insights in a fun, challenging and engaging way. We are looking for someone who wants to challenge the norms of Insight creation, and understands where the Insight opportunities lie in an increasingly digital world.
Team/Department Profile:
Working in the Insight team at White City, this is part of dynamic team of Insight generalists and specialists. The Senior Insight Executive role reports into the Insight Manager at Starcom.
Key Responsibilities
To embed yourself within the planning and Insight team
Develop a good working knowledge of our proprietary research tools (to develop insights and support planners on using and applying them)
Develop your primary research skills, both qualitative and quantitative, including:

Questionnaire design
Quantitative analyses (campaign evaluation etc.)
Moderating online communities
Consumer profiling

To determine what research and insight currently exists by client and identify the knowledge gaps
To collaborate with the planning team to develop the insights into the strategic idea
Participate in new business pitches
Act as an ambassador for Starcom and PM Insight team at all times
Core Competencies
Solid knowledge of quantitative research methods
Ability to write questionnaires and analyse and interpret data
Ability to accurately communicate the findings (written or verbally) in a benefit-focused manner
Good presentation skills for client and pitch presentations
Ability to work in a team collaboratively
Strong problem solving, flexible thinking and multi-tasking abilities
Proactive and curious with a passion for research and awareness of new research techniques
Experience Required
Research/insight team experience at a media agency, research agency or media owner
Comprehensive experience of full project management of primary quantitative research studies
Apply now