Back to jobs
Senior Research Manager, EMEA (Maternity cover)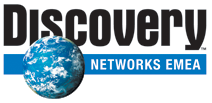 | | |
| --- | --- |
| Location | London |
| Agency | Discovery EMEA |
| Type | Temporary |
| Closing date | March 27th |
Position Description
Position Title: Senior Research Manager, EMEA (Maternity cover)
Division: Discovery EMEA
Location: London
Department: Research
Reports to: Senior Director – EMEA Insights
General Summary:
The role of the research department is to convert consumer and market information into concise insights and strategic recommendations to help drive 'Discovery EMEA' to gain a clear competitive advantage.
This is a key position where your knowledge of the broadcast industry and the video streaming market combined with a passion for consumer insight, understanding of EMEA markets and ability to identify insights and trends with strategic implications will inform decisions affecting our current and future business.
With the ongoing global disruption in media, Discovery Inc. must navigate a rapidly changing environment to reach viewers how, when and where they want and propel continued growth. In today's fast-changing consumer landscape, it is vital to keep abreast of emerging trends and the drivers that underpin them.
The Senior Manager works with internal stakeholders and has a focus on consumer trends relating to the industry, ensuring that local teams are kept informed and positioned to capitalise on opportunities as they arise.
This role reports to the Senior Director of EMEA Insights and collaborates closely with the VP Discovery International & EMEA Insights, the wider EMEA Product team and research colleagues across the EMEA markets. The role is part of a small, skilled research team. As well as working on its own initiatives that are closely aligned to the business needs the team supports multiple departments across Discovery EMEA.
The core focus of the EMEA research team is to support best practices decision-making around international content and to identify, understand and communicate consumer trends with the potential to impact and drive our global business. The team also supports senior stakeholders and central teams with high-level, cohesive reporting of our international portfolio.
Key Responsibilities:
Develop and demonstrate a depth and breadth of knowledge around Discovery's global channel brands, and the broader media landscape, identifying trends and insights to shape our strategy and decision making
Exploit a variety of data sources – people meter data, online analytics, external reports, third party analysis – to create a holistic view of consumer behaviour highlighting what the strategic opportunities and implications of the learnings are to the business
Disseminating findings in an engaging, attractive and easily digestible format to various teams
Produce regular reports for Discovery International and EMEA with a focus on consumer trends, distilling actionable insights to advise senior leadership and key stakeholders across our international markets, regions and channel brands
Support the Senior Director in collaborating and working effectively with cross-functional leads to plan and execute analyses to meet strategic objectives, demonstrating a strong customer service orientation and an ability to interact with internal clients of all levels
Work both independently and with team members to support the business needs of the EMEA Product Team and key stakeholders, providing as needed research support to other teams across the business including, but not limited to, communications, finance and other research and insights teams
Foster a culture of open and two-way communication and work collaboratively with local EMEA teams, sharing market specific intelligence, lending help to their work streams when necessary and ensuring key strategic opportunities are surfaced and supported
Undertake time dependent requests for data and intelligence that may need to be resolved independently
Manage the internal survey tool, both the supplier relationship and interfacing with internal users, helping them design surveys and interpret results
When required help provide performance reporting on Discovery's international portfolio of channels, direct to consumer brands and content
Fully exploit available TV, and Digital data and blend with other research insights to reveal more about our viewers and their content choices and behaviour
Respond to ad-hoc research requests with customised deliverables and recommendations
Successfully manage and implement qualitative & quantitative research projects to inform strategy as needed
Represent the voice of the consumer
Requirements:
High level of experience working in the media industry in a research/insights function, with a focus on EMEA markets
Deep understanding of the issues shaping the TV market – linear and non-linear with the ability to identify current and emerging insights and trends with wider strategic implications
Able to offer recommendations and analysis on industry positions based on evidence
Welcomes and understands the challenges of being a global company and embraces the cultural differences among consumers around the world
A persuasive and articulate communicator, able to express complex or commercial issues in plain language, without losing the important points. Fluent and compelling written and oral communications skills, particularly in English. Other language skills are desirable but not essential
A strong presenter and story-teller, with the confidence and gravitas to present to senior stakeholders and large audiences, who can bring insight to life and communicate in a clear and engaging manner
Excellent at visualising data, producing compelling written communication whether in the form of PowerPoint presentations, newsletters or bulletins
The ability to articulately and concisely summarise large volumes of intelligence creating succinct, appealing presentations to convey results and findings
Extensive experience of people-meter data analysis and industry research tools e.g. Techedge, TGI, Google Analytics
Prior experience of managing multi-market externally commissioned research projects from brief to debrief, either client or agency side, both qualitative and quantitative, is essential
Capable of designing surveys, writing questionnaires and analysing results
Ability to identify themes - connect the dots and surfaces learnings from past research to apply today
Genuine interest in, and enthusiasm for understanding consumers in the context of video consumption and the broadcast industry
Strong grasp of media metrics across TV and digital platforms
Experience establishing and managing productive inter-department relationships, including with high-level executives
A highly organised and motivated self-starter who takes initiative and is action oriented
A solid understanding of the issues shaping the international TV market
Excellent knowledge of Microsoft software packages, particularly Microsoft Excel and PowerPoint.
Strong analytical skills, able to interpret data from a range of sources and good attention to detail
Ability to work effectively as part of a team
First rate project management skills with the ability to handle multiple tasks at the same time and deliver to deadlines
Apply now